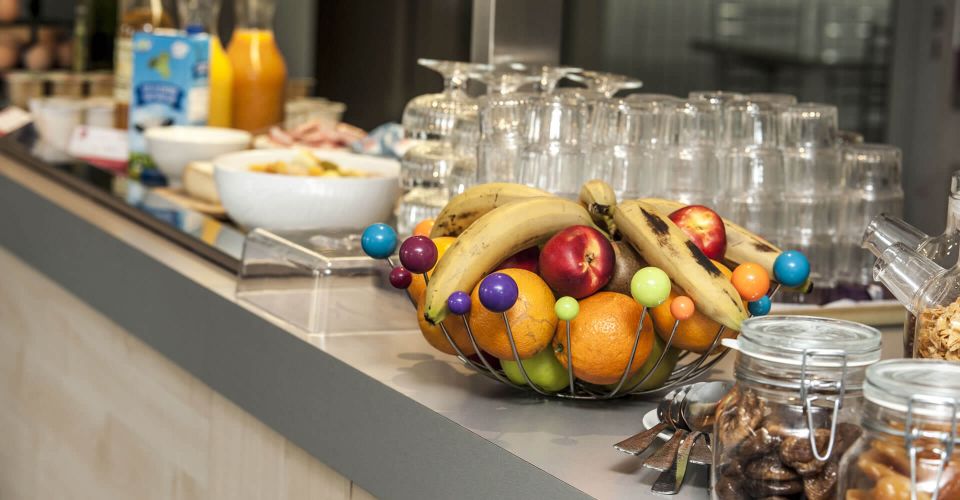 From 07:00 until 09:30, our breakfast buffet is open.

Local, gourmet, sweet, savoury, vitamins... everything you like to start the day well.

Early in the morning, take the time to taste the products of our Cadurcian region.
Covid-19: Buffet service is available again, more information.
Your Brit Hotel fits
and proposes you a restoration
From 19 May, our breakfast room and its buffet is once again accessible, in compliance with the barrier measures and government announcements that you can find on the Brit Hotel Health and Safety Charter.
Until 08 June inclusive, our spaces will be limited to 50% of their capacity.
Finally, our room service services are still available, as well as our various catering offers (snacking offer, packed lunch...)
A doubt to remove, a question to ask Call us directly at 0565351676.
At the bottom of this page, you can access a non-exhaustive list of our local producers with whom we work to enhance our breakfast buffet.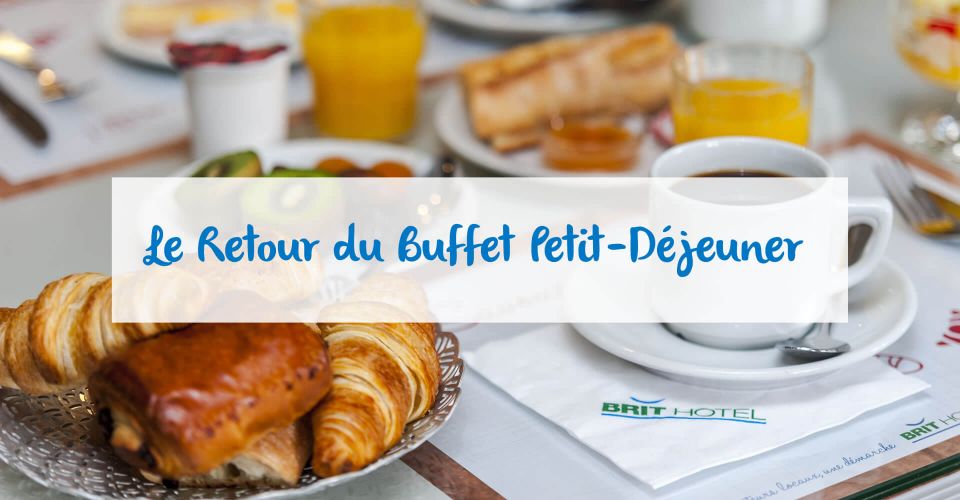 Our Snacking Offer
to eat well 24 hours a day
Discover our high quality ready-made meals of the brand "True and good". You have the choice between a selection of starters, main courses and desserts.
Don't hesitate to call us, we'll serve you whatever you want on a platter.You just have to wait for your dishes, quietly in your room.
The jars will be served hot, after reheating in the microwave or in a bain-marie. Test and enjoy!
If you would like pizza + dessert type meal trays, this is also possible.
Click and enjoy our offering snacking (opens a .pdf document)
Your Meal Basket
at the Brit Hotel Cahors - Le France
Easy, Gourmet & Fast!
And yes, a little hunger or simply the desire to eat fast and light, the Brit Hotel Cahors - le France offers you a meal basket at 6.00€*.
The latter includes :
Bread roll, Cheese, Hard boiled egg
1 small packet of Chips 30g
1 compote
1 bottle of mineral water 25cl
Please order your meal basket the evening before at the reception, you can come and collect it at the time indicated, everything will be ready.
*Lunch basket for 1 person. Net prices incl. VAT, service included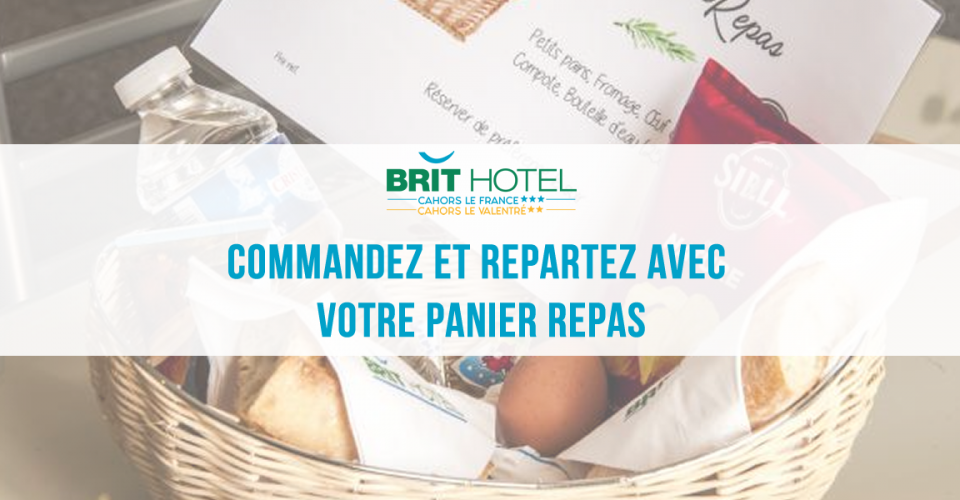 Local Producers
To make the most of the Region